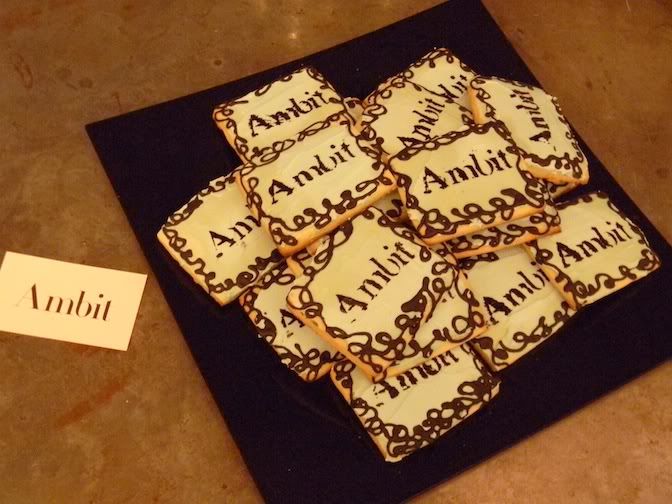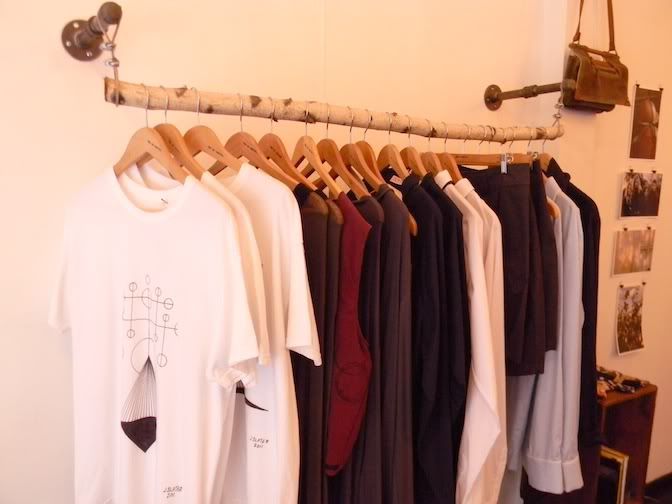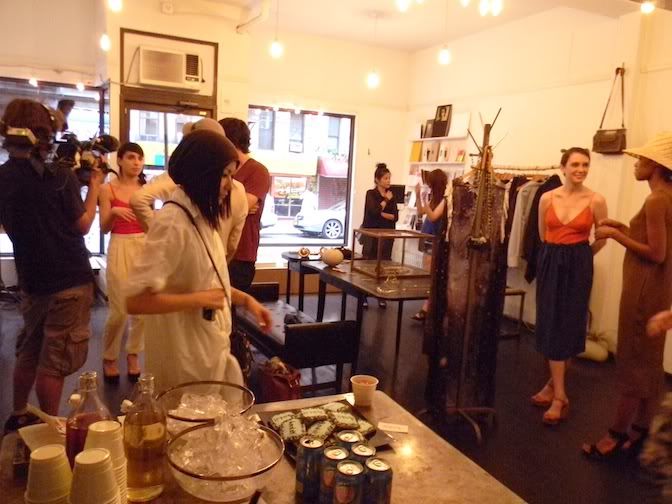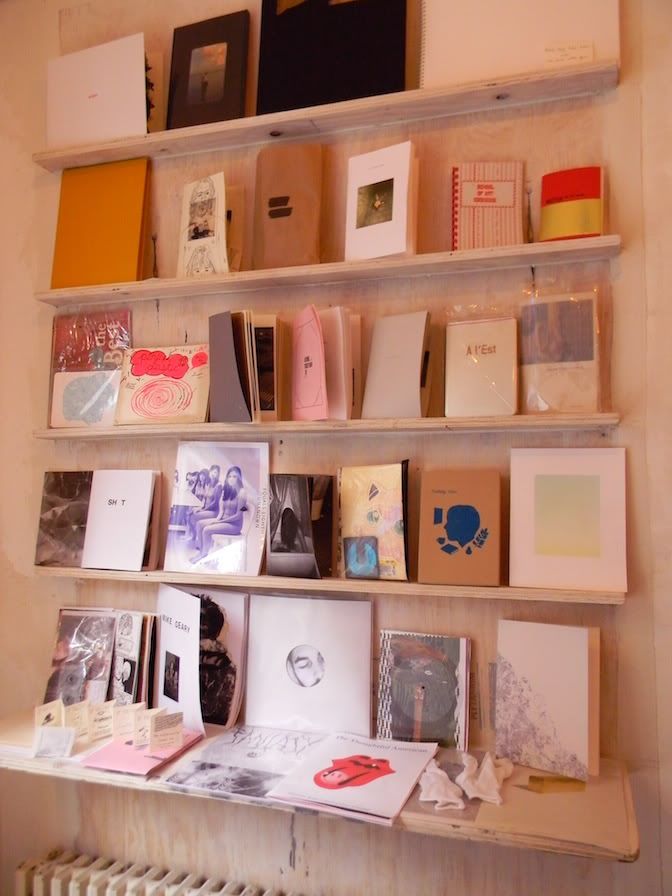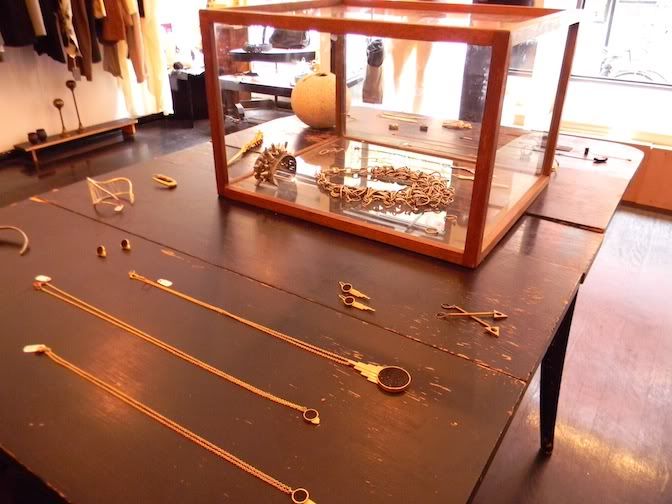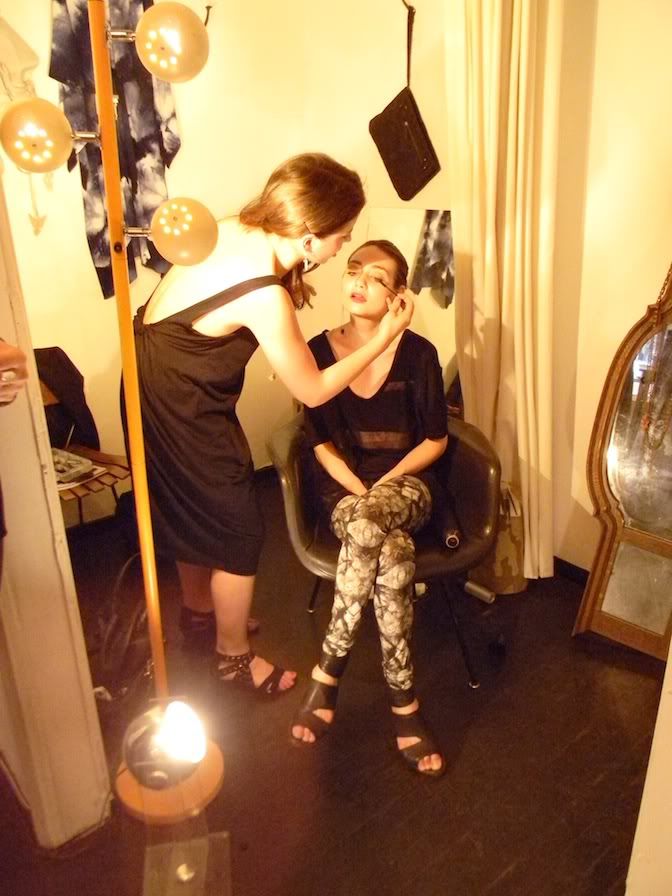 Friday I had the great honor of working with Wray and Amber of
Ambit
again at their first ever trunk show and sample sale which was held at this great shop
End of Century
which is co-owned by two super cute and friendly girls. Most of these photos are just from around the shop before the big crowds came. I was one of the three models standing around and socializing in Ambit clothing. It was a hot sweaty night in NYC, but everyone came out to give some suport to these great girls! Ambit is really starting to take off, getting press here and there, and it's all very well deserved. Amber and Wray are so hard working, driven and dead on with their style. Sleek shapes, great colors and they do wonderful things with buttons!
Friend and makeup artist
Annie Strole
was there doing her thing, she writes a great blog where she reviews products and gives her honest opinion. She is a big advocate for all natural products , and so well informed on the subject! be sure to go check out her blog
here
. Once I find more photos of the night floating around I will be sure to share, there was a girl snapping away photos all night so I will have to track them down! There was also a camera crew doing some filming for a project I can't quite talk about yet.. but it was an exciting night. I love the creative people in the city area I have become friends with, super sweet and very talented!