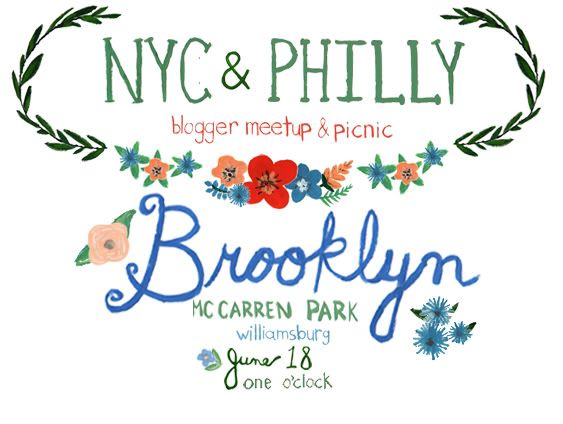 Maybe it's because I live on Long Island, and it's hard to find people who are interesting with some substance and style, but blogger meet ups are like my all time favorite thing! I write this blog because I like to meet girls from all over, and we all share something very special I think. Some of my best friends are bloggers, and some of them I still have yet to meet in person!
Well mark your calendars ladies! Cause June 18th there is going to be a whole gaggle of them in Brooklyn! I'm excited to get to meet some of the ladies from Philly who I have yet to have the honor of meeting. I feel like Philly is so far away, but it really isn't, I should be seeing these girls more often!
So if you are a blogger, and are in the Brooklyn area, come on by! I'm keeping my fingers crossed for nice weather!