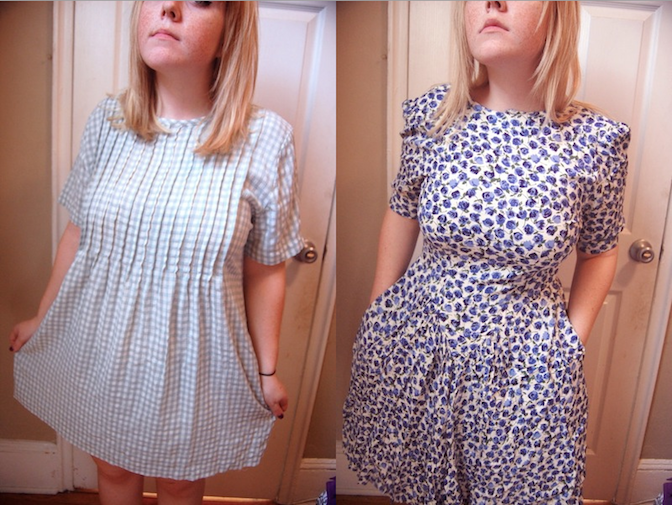 Sorry I have been a bit slow with these sponsor posts, June has been a bit of a crazy month for me, I think all of summer is going to be that way, what with job and apartment hunting and all. But sometimes it's nice to take a break and browse etsy for new shops that catch my eye. And this brings me to
As The Crow Flies
, A sweet shop just starting up based out of Charleston, SC.. and we all know what good the south has to offer when it comes to thrift!
The shop is run by a real sweetie, with a great name, Emily! She also has a great
tumblr
which I was already following before Emily got in contact with me about sponsorship. Very inspiring and eerie, just what I like! Here is a little bit aboute Emily:
What is your favorite era in fashion?
My favorite era lately has been the sixties and seventies. I am really into crazy prints, shift dresses, exaggerated sunglasses, and bright colors. I have also really been into the 90s aesthetic that's been popular for awhile now- I remember a lot of this stuff from it's first time around and it's fun to play with a little nostalgia. The drabness and tackiness of the 90s are great.
What inspires you and influences you when looking for items for your shop?
When I shop for items for my store I try to buy things I would want in my own closet! The reason I actually started my store was because I kept finding things that were too awesome to pass up, but I didn't want them for myself either because they didnt fit me or I didn't need it. My biggest sartorial inspirations are tv and movies: anywhere from hal hartley movies to valley of the dolls.
Best vintage find?
Either my perfectly worn in, fits-like-a-dream denim jacket or these egyptian print t-shirt dress I found a few weeks ago. The pattern is amazing!
As The Crow Flies will be offering a
30%
off discount to my readers from now until June 29th, be sure to hop on over to her
shop
and check out her goodies. Just use code "ITGIRLRAGDOLL" at checkout to receive money off.