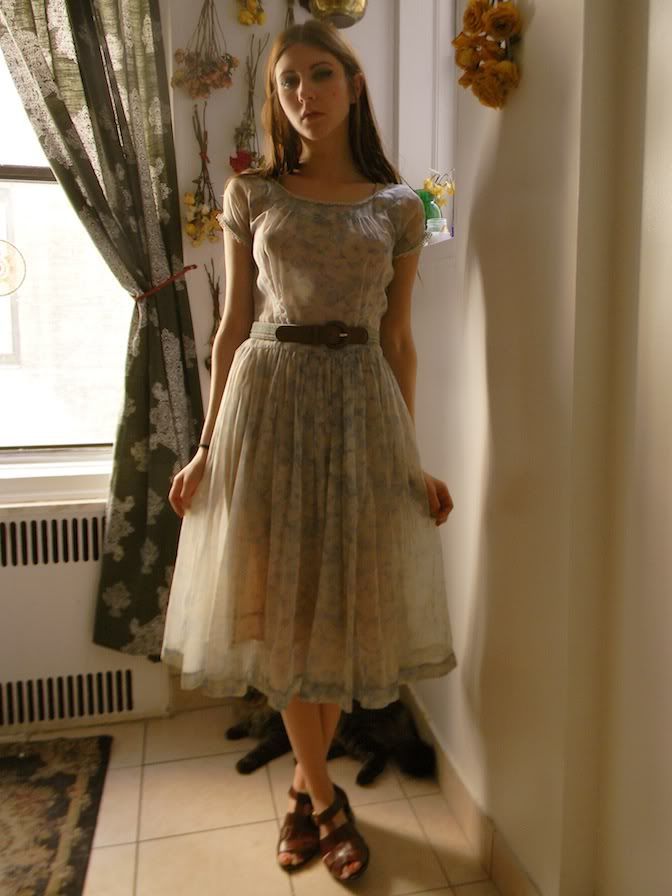 I didn't take any photos this weekend, but I was out on LI for easter having a really nice time with my family. Yesterday the weather was beautiful and I sat outside all day long at my cousins house chatting it up with her grandmother all day. She's not mine, she's the grandmother to some of my cousins on their other side, but this lady is amazing. Her name is Virginia and she was born in 1917 in manhattan! She's nearly 95 years old! and although she is starting to have trouble knowing who people are and remembering faces, she has a great memory about her past and things long ago. It was really nice getting to spend some time with her hearing all about her life. And I think she really appreciated the company too.
Today it's back to work, and another beautiful day out. And since I'll be indoors all day, I figured I would wear something extra nice today. I got this dress last year at
The Loved One
pop-up shop.. which if I recall correctly was very shortly before they started up their real shop in Pasadena! How times have changed, and so fast!! It's a pretty little sheer number with blue flowers, slightly faded in the print here and there, but I like those little kind of details that show the dress has been owned and loved before. This dress is a loved one.