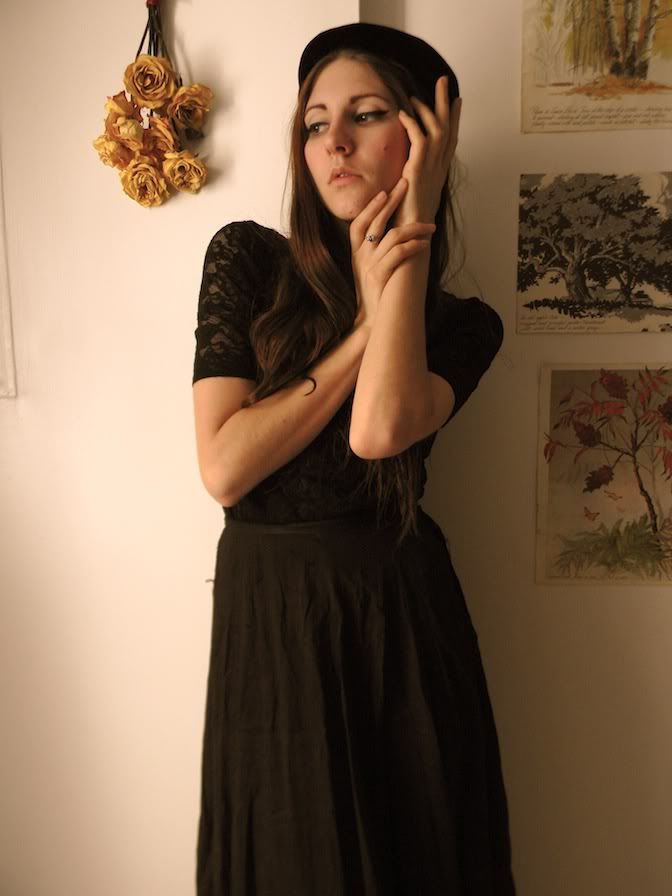 A bit morbid huh? I don't know where we get these themes from sometimes, but here we are! I actually felt a bit underprepared for this one. No black lace gloves, no hat with a vail.. but I tried my best! We actually have a little something to mourn at Beacons today, one of the girls is leaving and today is her last theme friday with us. She's a blogger too actually, her name is Nicole and she writes a blog called
Running in Wedges
, a super fun chick I will miss to have around at work.
So today this outfit consists of an old ratty victorian skirt I got from
Donnaland
last summer, and I also got these lovely AMAZING shoes from her back in november. Unfortunately they are a bit broken and therefore I got them for free from her, but they are so pretty! I won't actually be wearing these out of the house today, but I thought they were fitting for the photos at least. And to top off the outfit a black lace top that was thrifted and a little black pill box hat I got from god knows where, probably an estate sale.