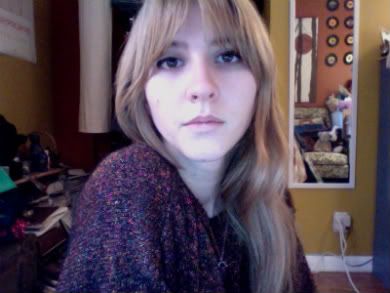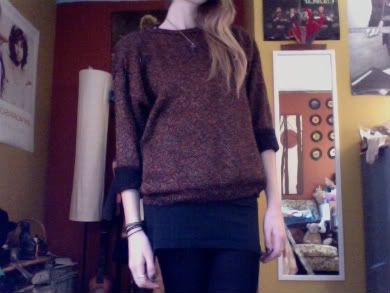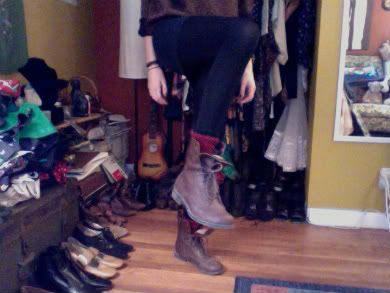 This is what I wore today. It's nothing special, since I don't have a car I can't really go anywhere on my own, so I haven't really been getting real dressed up, since I have been sitting around a lot. Which really blows, but hopefully, HOPEFULLY i'll have a car within the week. So I just wore one of my favorite sweaters, its got gold metallic threads in it and its just right, thats thrifted. The black skit used to be a long sleeve shirt that I cut up into a skirt. black tights h&m, socks and boots from target.
So much like everyone, I have been on a leopard print frenzy. And the other week when I went to that vintage store with my friend and found this hat..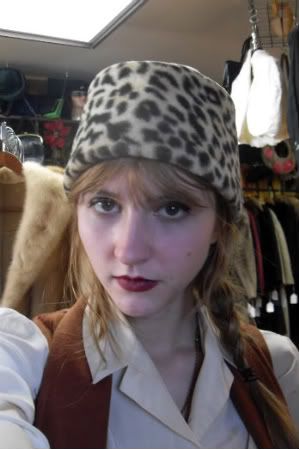 I wanted it sooooo bad! But it was just a little too far out of my price range and i left it behind. So i have been searching etsy, and came across this one..
And I got it! at only $12 and thats including shipping it was a steal. I am so excited. It was also my first purchase on etsy, so that was a big step. Anything feels possible now! Once I get my hat in the mail I will be invincible!