I remember the very first time i heard of Target doing a GO International line, collaborating with different designers for a a Target audience and Target price. I don't remember if this was the first collaboration, but it as Luella, and I just had to have that orange and white striped blazer. I still have it, never wear it. I really wish I had gotten something from when Proenza Schouler made a collection. Such cute cardigans, very scholarly looking.
With the most recent collaboration with Rodarte, I fell in love with the leopard print dress. I literally was to and fro Target like 4 times, trying it on, deciding not to get it because of the somewhat high price tag. But then every time I would walk away, I would come to my fellow bloggers on the internet and find someone else with it, and it made me want it so much more! So I finalty broke down ad got it. So happy. Couldn't be happier!
There are a few more things I would like from that collection, but I just cant afford it honestly. Especially now that I need to buy a car.
Now, i'm not sure when this new line with Zac hits stores, but I can already tell you, there are a few things i'm lusting over. With Spring riding on our boot straps, it's all i can think about, and these cute little dresses, fun florals and shinny metallic, i'm am even more ready to go!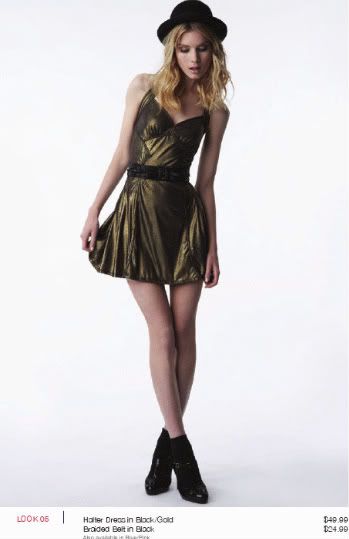 Cute metallic dress? Yes please!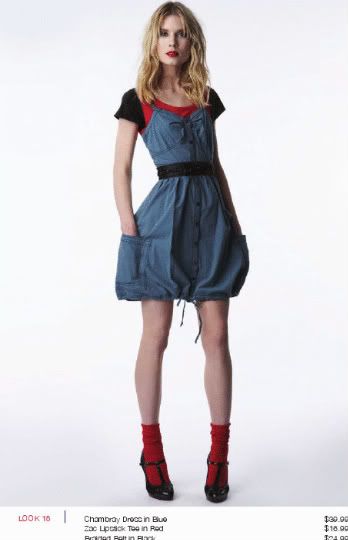 Blue denim sundress, I can already feel the warm rays of the sun.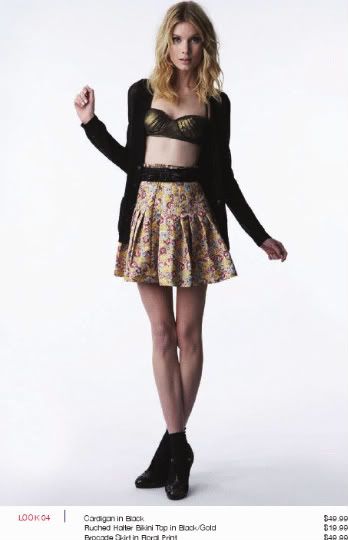 metallic bra top/or rather swim suit, mine!
I just really love the styling of this. And a good one-peice swim suit really needs to make it into my collection.