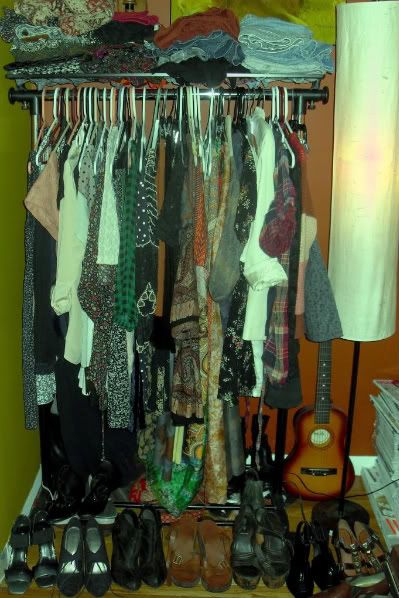 i took a few photos of my room. well things in my room. i'm still on that cleaning kick and just yesterday i moved my moms old dresser into my room. the one i had was cheap, the bottoms of the drawers were always coming out and that would make the drawer get stuck closed. it was a mess. and i didn't really have enough room. and i just wanted on that was lower, since hte one i had was a tall dresser. i figured a low one would give me more surface space on top, as well as more room for clothes.
my moms old dresser was in the garage so my mom helped me move it in. it gave me a chance to finally go through my underthings and socks drawer. i'm constantly accumulating new things in that department and never getting rid of my old socks with the holes in them. i refolded and organized everything. and i got to arrange some things nicely on top
the photo up top is just of the clothing rack in my room. i also have a closet, but i like to keep my favorites on here since its out in the open. everything nice and hung up for once! and heres dome detail shots of my new dresser top..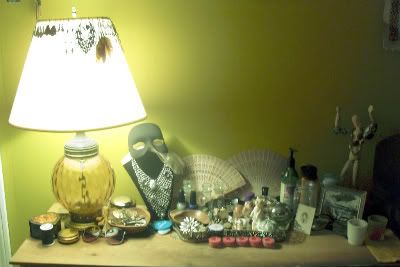 i found that little mirror tray at my local thrift a few months ago. its so perfect and just what i was looking for.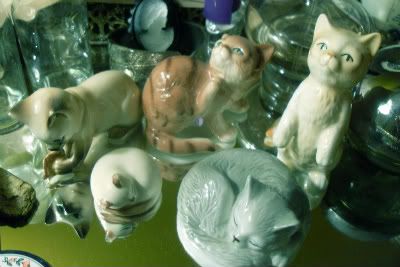 its prefect for displaying my cat collection!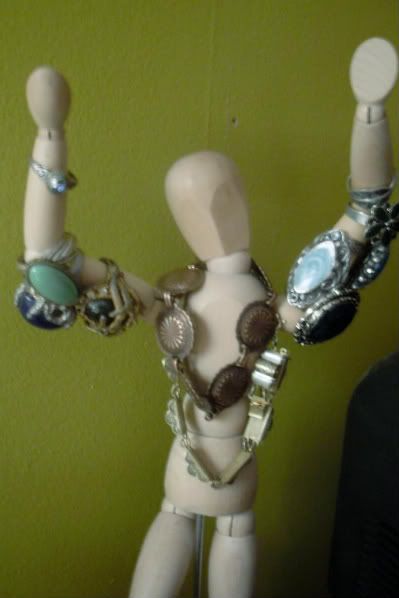 some of my favorite rings and a few bracelets
i just recently for this necklace stand at michael's so i can take photos of jewelry to sell. but while not in use for the store im going to display this necklace. i got it at f21 like a year ago, only wore it a few times when i was at my internship. but this stand is just perfect for displaying it.
some earrings
heres the pile of things i plan on selling. not the best photo but there are some real jems here. now i just need the time and light to get some photos of it all.