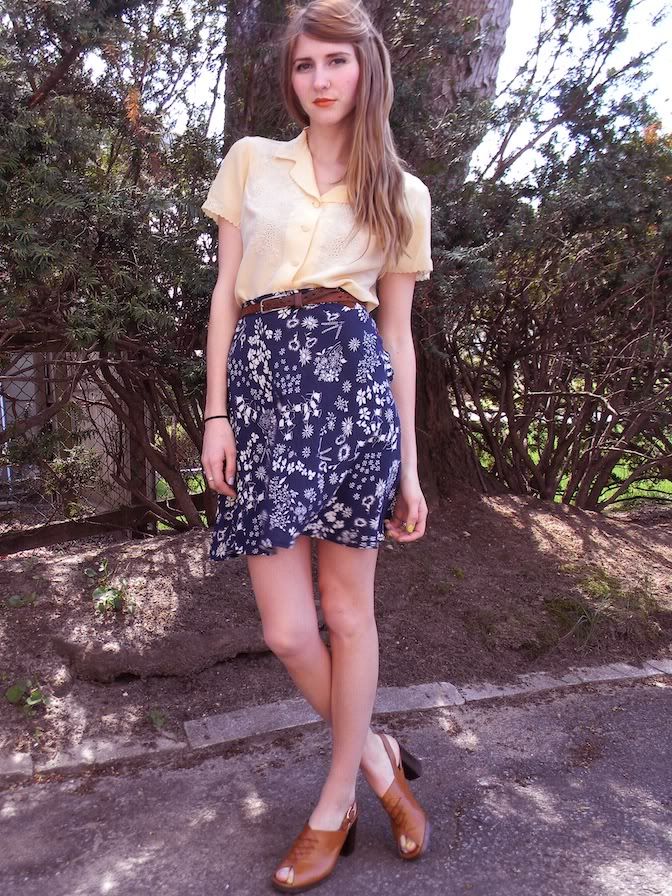 Today is sooooo windy! It's very nice out and sunny, but it was a bit hard taking these photos without getting blown away. Although I'm still feeling pretty sick today (pretty bad cough and no end to the snot coming out my nose) today is a really good day! In about an hour I'm gonna get in my car and head to Brooklyn, first to trade some things at beacons closet and see if I can find a special treasure to take place of about 20 things I never wear. I'm always so surprised by how I can go through my clothes like once a month an always get rid of some things. Then the real highlight of the night.. seeing a Neutral Milk Hotel cover band!! They are called Neural UKE Hotel (a ukelele is involved) and they will be playing In the Aeroplane Over the Sea in it's entirety. Holy moly! What a great idea. I'm super excited for this, hope it makes up for the bust of a show in MA I went to last month that I thought was gonna involve NMH songs. Its gonna be a good night, I think I'll end up loosing my voice!
This blouse
Ali
gave me a week or so ago when I went over to help her take photos for her
shop
. It was gonna go into the shop, but it has some pit stains and she wants to sell better quality stuff.. and hell! I don't mind those pit stains! S she let me have it! I love the detail and the color and the fabric is soft as can be! The belt is also from Ali actually, I needed a skinny brown belt one day so she gave me one of hers. What are best friends for, if not stuff like this :)
This skirt is another thrift find from when I was in MA over the weekend. I was planing on selling it, but I just may keep it for a bit. It's a gauzy type fabric and I really love the length. I feel like I don't have any skirts that hit that point, so it's fun to try something different. And the shoes are the same ones I wore yesterday, I got them from
Tialey Vintage
on etsy.
I'm trying to smile a bit more in photos! I tend to make this stern face, and not just in photos, like all the time. If I'm not making an expression I tend to look very sad or angry. People I work with ask me all the time if I'm alright, hah. And I keep getting some comments asking for me to smile more.. so i'll try! :)