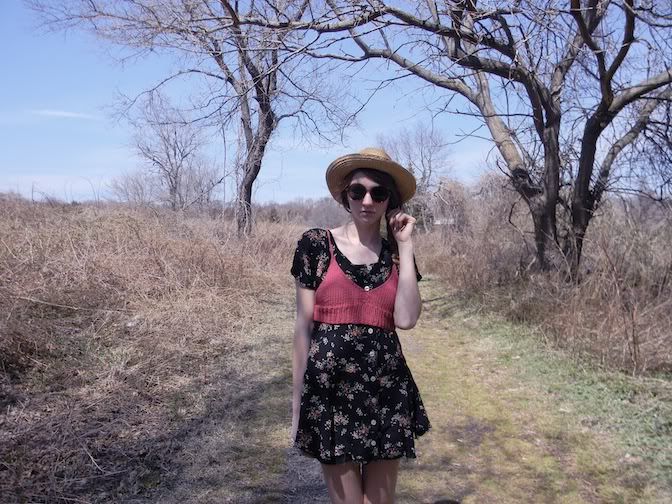 My very first giveaway! I'm excited about this post for a few reasons, I haven't really done anything involving sponsors before, I have toyed with the idea but always dismissed it. That is until I got an email from a wonderful FIT student named Meghan Navoy asking if I would be interested in doing a post on her etsy shop
Meg Knits
, she said she's new to the scene and is looking for a way to get her shop out there. I was more than happy to help, and so we worked out a trade! You see, I was once a broke FIT student as well, and I know shelling out $30 to sponsor a blog seems like a whole lot to someone who spends most of their $$ on school suplies. I told her to send me over this cute knit bralette top and we could call it even!
And what's even better, I have one for a lucky reader too! I am going to be giving this same top away in a light grey color (pictured below) all you have to do is..
1. tell me how you would style this cute cropped bralette top for spring
2. hop on over the Meg Knits
facebook page
and "like" it!
And please leave an Email so I have a way of contacting the winner! The giveaway is running until next saturday the 16 when i will pick a winner at random, and all week long I am also offering 10% off anything in her shop, just use code ITGIRLRAGDOLL at checkout!
Meghan also has a great
blog
and
tumblr
you should check out. I love meeting stylish girls that live near by. Looks like I'm gonna have to take a trip into FIT soon to meet this cutie in person!
ps. the top is about 24-27" stretched just below the bust, in case you wanted an idea of size.