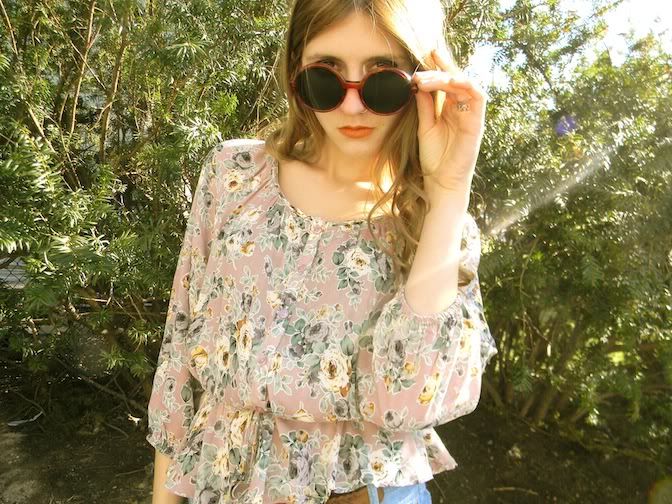 So as I mentioned on here before, I have been watching That 70s Show like mad recently! All the seasons are on instant watch on Netflix, which my boyfriend has hooked up to his xbox so its easy to watch on the tv. The episodes are only 22 minuets long, so I'v been blowing through them on my downtime, when I'm browsing the net and such. I'm currently halfway through the third season now, and my favorite character by far has to be
Laurie Forman
if only for her wardrobe! Well I think that is the only reason why I love her, cause as the rest of the cast says, shes a whore ;)
But common! She has the best high waisted jeans and THE BEST platforms all the time! So this outfit was totally inspired by her, except if I was really staying true to her character, I would be wearing some kind of extra small short sleeve sweater and no bra! She also has the best feathered hair.. anyone know how to go about doing that? Cause I love it, would wear it every day.
Yesterday I had the day off and accidentally went to forever 21 and bought this whole outfit! Woops! I really never shop at stores, never really go to the mall.. but I went yesterday with plans to go to JCpenny to check out the Olsenboye collection.. which turned out to be LAME! And then forever 21 was right there.. so I just popped in! I came across these pants and I could not resist, they arent a jean material.. more like jeggings, but a little more on the jean side, ha! but they are soft and had a cute flare to them. Actually a size too big, but i just took them in a bit when I got home. I got this top too, I love the shape of it, and purple I just keep coming back to you! This I altered also, it had another teir of fabric to it.. but i prefer tops cropped, so I just cut it right off! That leads me to these sandals! Forevs has some super cute shoes right now.. not the best craftsmanship and kind of cheap material, but they are all under $30 bucks so.. whatever! It was between these and another pair with more of a platform, but in the end I chose these cause I dont have anything like thm, and I figured with the smaller heel I would wear them more often. Sooo, yea!
Thanks to all the wonderful ladies who have been leaving the sweetest comments recently! I know I don't really respond to any, blogspot doesn't have the best comment section that lets me do that. But I do appreciate all the kind words. I'm glad I can inspire you guys, I follow a good deal of you too and I can say, I'm just as inspired.
oh and the belt is thrifted and the sunnies are from etsy.
edit: just found this video of Laurie, check it out!