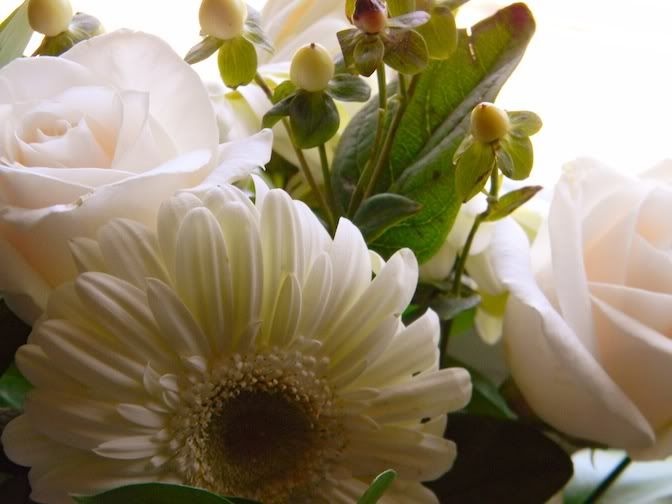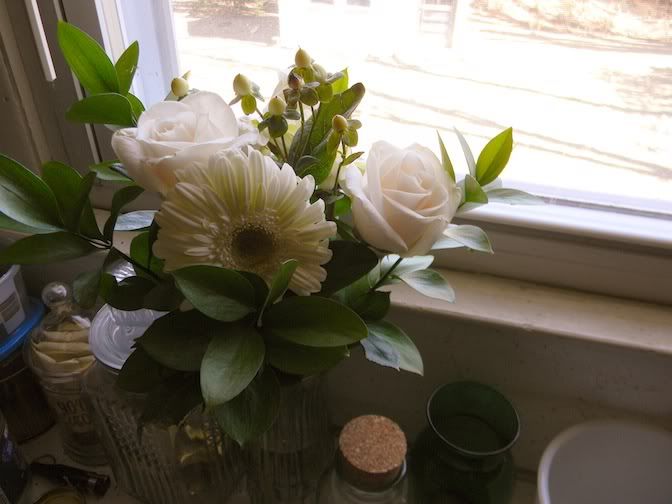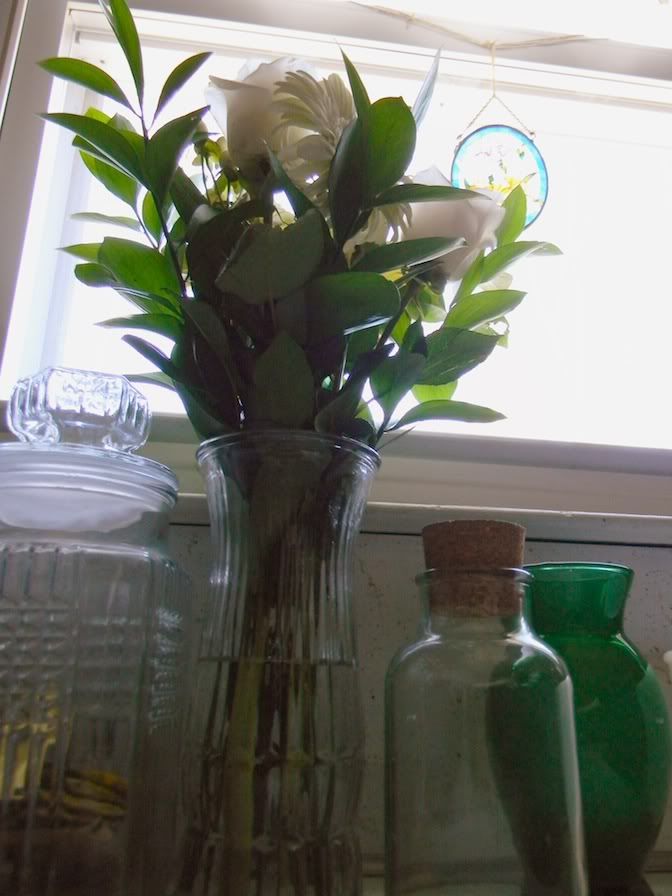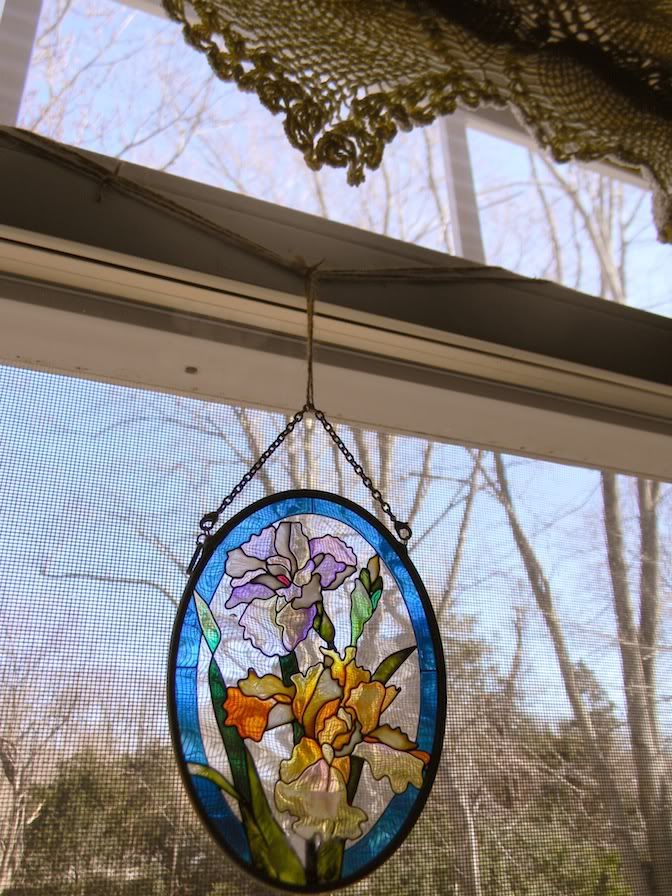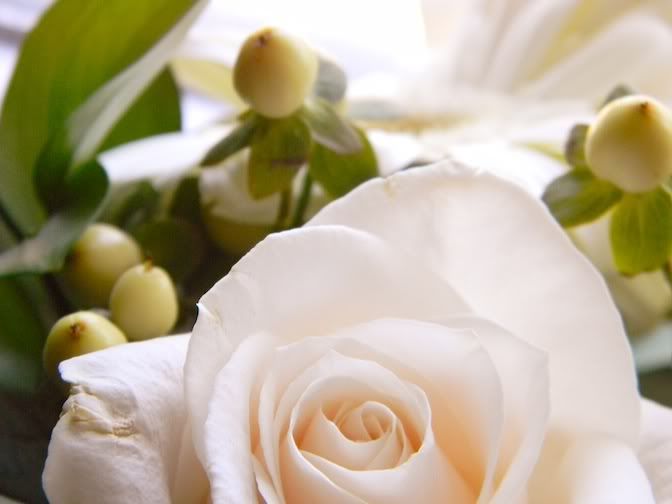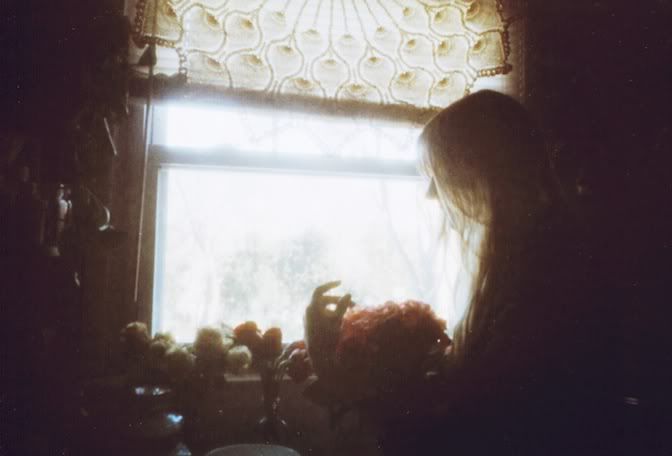 Here's this weeks bouquet. Actually I think this one has lasted well over a week now, I think it's all the greens that are keeping it alive for so long. I really love this one, such pretty flowers together and the little cream berries really get me! The last photo was taken last month about an hour before I went to get my hair dyed. Ali can make my kitchen window look so lovely. It also makes me want to have at least three bouquets of flowers at a time like I did around Valentine;s day!
Go check out Ali's other flickr
free bliss
where you can find more casual candid shots, but always something inspiring.